Platform Engineer and Developer Experience Advocate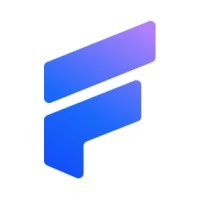 Flywheel
Software Engineering, Legal
Remote, OR, USA · Remote
Posted on Thursday, April 13, 2023
Flywheel is building a global scientific network called the Exchange, which aims to unify our customers and provide safe and easy collaboration across disciplines. This green-field product presents unique challenges.
As a platform member of our Exchange team, you would take part in connecting scientists from all over the globe with new data, new colleagues, and new tools. The services you build will have a direct impact on medical research teams and allow them to stay up-to-date with the latest best practices, such as those specified by the National Institute of Health.
This role would be a hybrid between standard platform tasks and DX. The nature of the Exchange has significant networking and federation challenges, and you will have direct input into improving our development flow. You will be responsible for helping developers to contribute in ways that are fast, fluid, and easy.
By joining a smaller team on a new product, you will have a free hand to get things done quickly. Some of our process is new, some is placeholder, and some is inherited from the larger org. You will play a key role by distilling that into something robust and scalable.
We value self-motivated, creative individuals who work well in a collaborative environment – constantly generating and sharing new ideas and solutions with the team.
Team members are recognized and rewarded when advocating for customer success and satisfaction over other concerns. We value self-motivated, creative individuals who work well in a collaborative environment – constantly generating and sharing new ideas and solutions with the team.
Flywheel has a comprehensive benefits package and encourages a balanced work life and home life
Responsibilities
Design interactions with performance and scalability in mind.
Balance platform priorities between robust delivery and rapid development.
Significant networking tasks involving Tailscale.
Work with new tools, such as Werf, and CockroachDB.
Improve the observability of new and existing services, helping us catch problems sooner.
Collaborate daily across a geographically dispersed development team.
Mentor other engineers and share knowledge in a variety of forms.
Other duties as assigned.
What would make you a great fit
Strong competency with a modern infrastructure stack: Kube, Helm, Containers, etc.
Familiarity with a few languages - we use Python and Go.
Familiarity with Cloud Service Providers like GCP, AWS, Azure, etc.
Knowledge of common challenges in a networked environment: Large transfers, action at a distance, delivery semantics, etc.
A strong application development background with technical experience.
A passion for problem-solving, teamwork, and delivering quality result.
Feel a need for speed. Builds, deploys, iteration.
Work with an eye towards details and edge cases.
Thrive in a collaborative and dynamic environment.
Have a habit of documentation to share your knowledge and learn from past mistakes.
Driven by curiosity and creative problem solving. Keep customers top-of-mind.
Do you feel like you don't have everything that's listed above? If you have some of the skills and experience that we're looking for and are willing to use your talent to learn the rest, we encourage you to apply!
About Us
Flywheel is the leading research data platform that's transforming the way biomedical and imaging data are managed at leading life sciences, clinical, and academic institutions globally.
Flywheel provides a comprehensive research data solution with all the tools needed for curation, imaging processing, machine learning workflows, and secure collaboration. By leveraging cloud scalability and automating research workflows, Flywheel helps organizations scale research data and analysis, improve scientific collaboration, and accelerate discoveries.
Company Values
GO STEADY WITH LEVITY
The alchemy of effective teamwork happens when we each take ownership of both the menial and the magical every day. We're serious, but never stuffy. We keep our cool under pressure because we assume best intentions and maintain perspective. This allows for true teamwork, with a dash of irreverence.
WORK BETTER TOGETHER
We are tenacious and united in our pursuit of solving our customers' biggest challenges, and no challenge is too big. Diverse backgrounds across our team make us more effective as we listen, absorb, collaborate, and iterate to innovate.
FIGURE IT OUT
We're obsessed with uncovering the why of any given. Having an open mind allows us to be quick to fail and quick to adapt. We relentlessly pursue continual improvement through learning and imagining new possibilities.
GIVE A SHIT
We're fueled by grit, boundless energy, and a deep belief that we are doing cool shit. We don't hesitate to stand up and speak out because we trust that through tough, honest discourse we can drive change and make a real difference for our customers and our mission.