(Senior) Global Operations Associate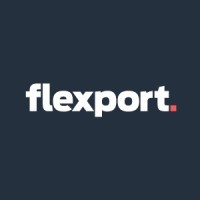 Flexport
Operations
Shenzhen, Guangdong, China
Posted on Thursday, August 17, 2023
Help fix the user experience in global trade
The opportunity:
The Global Operations Associate position at Flexport offers an exciting opportunity to contribute to our mission of making global trade easier for everyone. As a Global Operations Associate, you will specialize in overseeing the entire shipment process within a specific region. With your focused attention on managing movement in your region, you will collaborate with the Account Management team and local partners to identify opportunities for enhancing the operations, and expanding our customers' businesses. You will respond to client escalations and solve client issues quickly and ensure smooth operations at the origin and destination. Additionally, you will drive impact by generating new ideas to eliminate inefficiencies, enhance the customer experience, and introduce innovative supply chain management techniques. You will play a crucial role in developing the future operational model at Flexport, enabling us to scale effectively and achieve our mission of making global trade easier for everyone.
You will:
Interface with global logistics partners to manage all aspects of the international shipments within a regional network, with the highest standard of Flexport quality: shipments move "on time" and exceptions are handled appropriately.
Shepherd clients through the complexities of international trade, and address their inquiries and requests timely and professionally.
Onboard the new shippers to ensure they receive an exceptional onboarding experience to start shipping with Flexport.
Collaborate with the Account Management and rest cross-functional teams to ensure the highest level of service possible;
Use metrics to guide and meet all the internal KPIs and SLAs that demonstrate quality delivery.
You should have:
BA/BS degree with a strong track record of success;
2-4 years of work experience post BA/BS. Supply chain, operations, customer success, and consulting are a plus, but not required.
Excellent communication, interpersonal, and organizational skills;
An obsession with client happiness. You succeed when they succeed;
Next-level attention to detail;
Courage to challenge the status quo when logic and reason require it. See something broken? Fix it;
Proficient in email communication. You keep the inbox at zero.
A "compliance first" attitude to keep our regulators happy and enthusiastic about Flexport since we operate in a heavily regulated industry
Experience with reporting tools and data mining is a plus.