Warehouse Operations Associate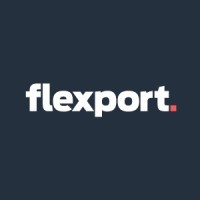 Flexport
Operations
Shanghai, China
Posted on Wednesday, August 16, 2023
What you'll do:
Our operations associates drive the pulse of our operations on the ground and play a key role in getting our customers' orders shipped
Specialize in communicating across the operation to multiple stakeholders and plan safe operation of Flexport warehouses
Manage end to end shift operations of the facility including pre-shift briefing key updates and identifying any needed adjustments to shift operations
Conduct daily coordination with ground staff, upstream or downstream transportation partners and carriers to ensure all cargo processing (inbound and outbound flow) is done on time, safely, and with zero defects
Facilitate the training and development of Flexport system usage and conformation to the standard operation process.
Log all cargo moves (inflow, outflow, staging), report exceptions and print labels using Flexport's Warehouse Management System
Swiftly resolve any exceptions and escalations to keep cargo moving
Expert on contingency plans and processes to address critical situations as described in country SOP
Drive consolidation planning decisions using Flexport systems
Assess and adjust labor capacity to support efficient cargo processing
Drive productivity and performance of warehouse operators based on SLAs
Escalate systematic and operational issues, audit delivery and shipping documents as needed, and troubleshoot shipping problems and errors to resolution
What you'll need:
College degree or 5 years of prior operations related experience
Experience with Microsoft Office products and computer applications
Excellent written and verbal communication in English and interpersonal skills with diverse audiences
Ability to follow and enforce safety measures and policies to all who operators and those who enter the warehouses, including vendors and senior team members
A commitment to build strong, collaborative relationships with colleagues and outside vendors
Standing and/or walking during a minimum ten-hour shift
Ability to understand and interact with Flexport's systems and utilize electronic devices to log all cargo moves in Warehouse Management System
Courage to challenge the status quo when logic and reason require it. See something broken? Fix it.