Senior Systems Administrator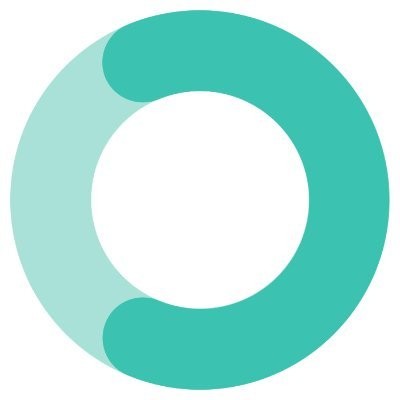 Digital Diagnostics
Software Engineering, IT
Remote
Posted on Wednesday, May 24, 2023
Location – Chicago, IL | Coralville, IA | or Remote-US
Digital Diagnostics is looking for a highly skilled and experienced Senior Systems Administrator with expertise in cloud computing as well as Windows, Mac, and Linux to join our dynamic team. The ideal candidate will have a strong background in managing complex IT systems and networks, as well as hands-on experience in deploying and managing cloud-based solutions.
As a Senior Systems Administrator, you will:
Maintain the company's IT infrastructure, including servers, networks, storage, and software systems.
Support the company's cloud-based solutions including AWS and Azure
Maintain and implement M365 solutions.
Monitor system performance, troubleshoot issues, and optimize system performance to ensure maximum uptime and availability.
Work with development teams to integrate cloud services with existing on-premises infrastructure and applications.
Assist with helpdesk tickets as needed.
Ensure that support requests are solved in a timely fashion.
Participate in our on-call rotation for Production System support coverage.
Monitor security platforms to protect the company's data and assets from cyber threats.
Assist with disaster recovery and business continuity plans.
Collaborate with IT teams and other stakeholders to identify opportunities for process improvement and automation.
Maintain documentation and provide regular reports on system performance and security.
What You'll Bring to the Team
Bachelor's degree in Computer Science, Information Technology, or related field.
7+ years of experience as a Systems Administrator or similar role.
A team player willing to jump into any problem.
Knowledge of cloud computing platforms such as AWS and Azure.
Experience with virtualization technologies, specifically Hyper-V.
Experience with network protocols, routing, and switching.
Strong troubleshooting and problem-solving skills.
Excellent communication and collaboration skills.
Embraces a positive, customer-first mindset.
Healthcare environment experience is a plus.
What We Have to Offer
Supportive and flexible work environment.
Remote-friendly culture.
Access to competitive benefits.
Mission-driven teammates who are working to tackle complex challenges to help improve the accessibility and quality of medical diagnosis.
Core behaviors that inspire day-to-day interactions.
Dedication to career growth and development of our team members through mentorship programs and defined growth paths.
Virtual social and wellness events.
Who We Are
Digital Diagnostics Inc. is a pioneering AI diagnostics company on a mission to transform the quality, accessibility, equity, and affordability of global healthcare. We pursue our mission through the application of technology in the medical diagnosis and treatment process. The company, originally founded by Michael Abramoff, MD, PhD, a neuroscientist, practicing fellowship-trained retina specialist, and computer engineer, is led in partnership with co-founders, John Bertrand, and Seth Rainford. Digital Diagnostics' first FDA De Novo cleared autonomous AI system, LumineticsCore™ (formerly IDx-DR), is already improving patient outcomes by detecting diabetic retinopathy (including macular edema) at the point-of-care.
Digital Diagnostics is paving the way for autonomous AI diagnosis to become a new standard of care, contributing to democratizing healthcare and closing care gaps. The company works closely with patient advocacy groups, federal regulators, and other quality of care and ethics-focused stakeholders to enable adoption of autonomous AI. For more information and the latest news follow: https://digitaldiagnostics.com/
What We Believe
At Digital Diagnostics, we're doing "AI the right way" by building healthcare solutions that are safe, equitable, and accessible. We're not only building a platform; we're also building a community that emulates these values. We believe that inclusion and equity in healthcare start with a community of collaborators that celebrates human differences including race, ethnicity, gender, age, sexual orientation, human need, veteran status, political affiliation, and religion. We value what makes each person unique and create a place for everyone to thrive as we build towards shared goals. We're committed to continuous learning and are striving to create a principled workplace while continuing to impact the world around us.
--
This position can be located anywhere in the United States. We are not currently accepting applications for candidates located in countries outside of the U.S. Unfortunately, we are not able to sponsor an immigration case for employment at this time (for example, H-1B or other employment-based immigration cases).
No external agencies at this time, please.