Leasing Specialist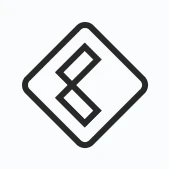 Common Living
Administration
Philadelphia, PA, USA
Posted on Wednesday, August 9, 2023
About Common
Common is a global residential manager making city living easier for renters through the thoughtful use of technology and design. Common delivers exceptional experiences for thousands of residents across coliving, microunits, and traditional apartments. Founded in 2015, they are the preferred choice for residents looking for stress-free city living from a trusted brand, and for real estate owners seeking reliable, above-market returns.
It's an exciting time to be part of Common's team. With over 18,000 units signed and under development and over $110 million in global venture capital investment, Common is expanding its reliable, renter-first property operations to 22 cities across the world.
To follow the latest Common news, get to know our community of residents, and learn about what it's like to work at Common, you can follow us on Instagram, Linkedin, and Twitter. To see more open roles and hear from Common employees check out our Careers Page.
About the Role
The Leasing Specialist in Training will help our mission of turning housing into a consumer-focused industry. This is an entry-level position with strong career development and the opportunity for growth into senior sales, member services, and real estate roles. This role is eligible for monthly commission and reports to the regional Leasing Manager.
Responsibilities
Schedule and Tour prospects through new and existing homes
Determine the sales strategy associated with filling a new vs. existing home
Become an expert on all available products in a region - new and existing homes
You should be comfortable speaking about differences between homes, and able to match/sell the right home to the right prospect
Add notes to each opportunity after any touchpoint (scheduling a tour, holding a tour, follow-ups, applications etc.)
Maintain a clean funnel and follow up with all leads post tour with the goal of getting them to apply to one of our homes
Create Local Marketing Posts to attract leads directly to the homes you are assigned to tour. You are responsible for creating these leads in SFDC, scheduling/rescheduling the tour, and following up. At the beginning of the month, your Sales Manager will provide you with a tour scheduled goal for Local Marketing
Weekly goal setting and demand generation
Determine priority of vacant rooms based on a number of competing objectives
Communicate priorities to marketing and inside sales to produce demand against the inventory
Work with our development team to design tools and dashboards to support leasing activity for homes
Other ad hoc projects may be assigned
Qualifications
You have 2+ years of sales experience (real estate preferred but not required)
Ability to travel to support new home openings and existing homes in other markets
You will be able to demonstrate both a consultative and aggressive selling style if need be, and can tailor our value to respond to prospect's specific pain points and challenges
You are comfortable working in environments where you will be able to take initiative and carve out a path to success for yourself
Willingness to work a flexible schedule including weekends and holidays
Emotional intelligence, coachability and a strong work ethic
What We Offer
Common truly values our employees and wants to do everything to ensure that our employees are not only happy and professionally fulfilled, but also that they have the opportunity to be healthy. Because of this, we are committed to providing a number of affordable and valuable health and wellness benefits for our employees such as:
Paid vacation and sick time

Medical, dental, and vision insurance

FSA + HSA options

Company-paid life insurance

Company-paid STD/LTD

Paid parental leave

401k plans
Additional benefits such as paid holidays, commuter transit benefits, job training + development opportunities + a great wellness program are also available. And as always, we are regularly evaluating our offerings to ensure employees' needs are being met.
Common is an equal opportunity employer. All qualified applicants will receive consideration for employment without regard to age, ancestry, color, family or medical care leave, gender identity or expression, genetic information, marital status, medical condition, national origin, physical or mental disability, political affiliation, protected veteran status, race, religion, sex (including pregnancy), sexual orientation, or any other characteristic protected by applicable laws, regulations, and ordinances.