Senior Software Quality Engineer (I,II,III)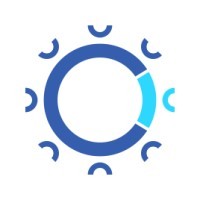 Cellares
Quality Assurance
San Francisco, CA, USA
Posted on Friday, April 21, 2023
Position Summary
Cellares is seeking an innovative and highly motivated Sr. Software Quality Engineer who will contribute significantly to the development of our advanced cell therapy manufacturing platform.
The primary focus of this position is to generate, review and execute software test plans and test cases, perform exploratory testing, report issues, and track them to closure. During this process, you might participate in design and/or execution of automated test cases.
This is a multidisciplinary role & this individual will interface across many parts of the company (with scientists, researchers, and engineers) to develop the best solutions possible. Ultimately, you should monitor all stages of software development to identify and resolve system malfunctions to meet quality standards. The successful candidate should have experience with various types of testing, such as acceptance, regression, performance, user experience. They should be detail- oriented and possess strong analytical and problem-solving skills.
Candidates should enjoy working in a fast-paced, mission-driven environment, and be prepared to tackle a broad selection of challenges as the company grows. Candidates should be great team players with the ability to work with minimal supervision.
Responsibilities
Review requirements, specifications, and technical design documents to provide timely and meaningful feedback
Create detailed, comprehensive, and well-structured test plans and test cases
Estimate, prioritize, plan and coordinate testing activities
Design, develop and execute automation scripts using open-source tools when required
Identify, record, document thoroughly and track bugs
Perform thorough regression testing when bugs are resolved
Develop and apply testing processes for new and existing products
Liaise with internal teams (e.g. developers/system engineering and product managers) to identify/finalize system requirements
Assist in various integration/system software and hardware verification for Cell Shuttle releases
Participate in regular stand-ups, communicate status and discoveries clearly and timely
Requirements
Bachelor's or Master's in computer science, Electrical Engineering, or related field
Min 5 years of relevant experience
Operational and testing experience of software that interacts with hardware systems
Experience working in healthcare industry regulated environment
Experience with root cause analysis and identifying defects
Experience developing automated test scripts (with MS Test \ Selenium or equivalent frameworks)
Experience using Azure DevOps for test planning, execution and analytical purposes
Process data, interpret testing results and provide feedback to the team
Desire to be part of a rapidly evolving organization, with compelling technology, and taking products and processes to the next level
Self-awareness, integrity, authenticity, and a growth/entrepreneurial mindset
This is Cellares
Cellares is the first Integrated Development and Manufacturing Organization (IDMO) and takes an Industry 4.0 approach to mass manufacturing the living drugs of the 21st century. The company is both developing and operating integrated technologies for cell therapy manufacturing to accelerate access to life-saving cell therapies. The company's Cell Shuttle integrates all the technologies required for the entire manufacturing process in a flexible and high-throughput platform that delivers true walk-away, end-to-end automation. Cell Shuttles will be deployed in Cellares' Smart Factories around the world to meet total patient demand for cell therapies at global scale. Partnering with Cellares enables academics, biotechs, and pharma companies to accelerate drug development and scale out manufacturing, lower process failure rates, lower manufacturing costs, and meet global patient demand.
The company is headquartered in South San Francisco, California with its commercial-scale IDMO Smart Factory in Bridgewater, New Jersey. The company is backed by world-class investors and has raised over $355 million in financing.
Leveling will be based on overall experience, education, and demonstration of knowledge throughout the interview process.