VP Integration and Retail Customer Collaboration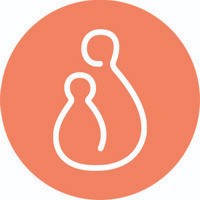 ByHeart
Customer Service
New York, NY, USA
Posted on Thursday, May 18, 2023
ByHeart is a fully integrated baby nutrition company dedicated to empowering parents with choice: we want all parents to feel amazing about feeding.
We build each product from the ground up: a team of pediatricians, breast milk researchers and nutrition experts at the forefront of immune, cognitive, digestive and microbiome health inform our next-to-nature approach. We hand-pick the most wholesome ingredients from partners and farms that we consider family. We take pride in what we put in and in what we keep out of each recipe. ByHeart is only the 5th FDA-registered infant formula manufacturer in the US, and the only new infant formula brand to complete its own clinical trial in over 15 years. Our formula is blended in proprietary small batch process in our owned facility in Reading, PA with rigorous quality and safety controls. Parents deserve farm-to-formula accountability. Innovation isn't easy, but we believe in a better feeding future.
With over $190M in pre-market funding, we take our investors and board members as seriously as we take our formula: they come from a vast landscape of expertise, ranging from life sciences development to consumer media and direct to consumer disruption, and more. We launched our Whole Nutrition Infant Formula in March 2022, and are advancing a pipeline of mom and baby nutrition products & markets to follow.
Please visit our site to learn more, and see some recent press on ByHeart:
NPR's Weekend All Things Considered
White House Roundtable including ByHeart with President Joe Biden
About Our Culture
A committed team is (and always has been) the fuel that propels ByHeart forward. ByHeart is comprised of world-class doctors, seasoned formula experts, dedicated blendmasters, and passionate parents. Above all, we are people who believe in no-compromise nutrition, farm to formula accountability, parent partnership and net positive impact for babies (and their parents!), meaning all families (including those of our own ByHeart team) have the very best health choices – whenever and wherever they need them.
At ByHeart, we say people are our number one priority, but we want our actions to speak louder than our words: we offer a fully comprehensive benefits package to every employee on the team, plus flexibility to achieve personal work-life balance. Join us to empower parents with the very best nutrition choices for baby – from (even before) day one.
Role Description
The Vice President of Integration and Retail Customer Collaboration oversees the planning, development, and implementation of an enterprise-wide integration strategy, including implementation of an ERP solution, for the ByHeart organization. This includes working with stakeholders to define business requirements, selecting an ERP solution, and managing the project team spanning across three company owned manufacturing facilities and an expanding 3PL network. In addition to integration accountabilities, this individual will partner directly with the retail team on a go-to-market strategy for expansion into the retail category and how to best operationally support.
The integration lead is a critical role at ByHeart linking the IT infrastructure and operational strategy. By having a strong understanding of the company's needs and goals, as well as the latest technologies, the integration lead can help the organization to achieve its business objectives.
Reports To: Chief Operating Officer.
Location: NYC
Start Date: ASAP
Role Responsibilities:
Oversee the planning, development, and implementation of an enterprise-wide ERP solution using trusted consultants and implementation partners.
Manage ongoing relationship with third party contractors/implementors that are assisting with day-to-day integration activities.
Manage the timely and on-budget exit of the TSA (Transition Services Agreement) with the legacy ownership of now company owned sites.
Work with stakeholders to define business requirements, design appropriate solutions that fit unique manufacturing needs, and coordinate effort across internal and external partners.
Ensure that the ERP solution meets the needs of the business and is implemented on time and within budget. This includes managing risks, resolving issues, and communicating with stakeholders throughout the project.
Lead and motivate a team of project managers, business analysts, and technical specialists. This includes providing guidance, setting expectations, and resolving conflicts.
Document and communicate project progress and results. This includes creating project plans, status reports, and presentations.
Partner with Retail sales team to coordinate operational approach ensure >99% service and minimized OTIF fines/fees.
Attend Joint Business Partnership (JBP) meetings where operational excellence is critical to a long standing relationship and becomes a core competency of ByHeart.
Build and manage a customer collaboration organization that keeps pace with retail expansion of ByHeart.
Experience:
The ideal candidate for this position will have a strong background in implementation activities across small-mid size companies.
Deep understanding of information systems, as well as experience with the latest technologies.
Think strategically and be able to work independently as well as part of a team.
Bachelor's degree in business management, supply chain, information systems, or a related field
15+ years of experience in a leadership role across operations and customer facing functions.
Strong understanding of IT systems and infrastructure
Excellent leadership and managerial skills. Experience leading and motivating complex teams. Must be able to motivate and inspire their team, creating a culture of collaboration and innovation.
Deep understanding of business operations, including making informed decisions on improving a company's efficiency and profitability.
Adept in maintaining budgets and coordinating financial planning.
Knowledge of and experience with ERP systems, SAP required, Deacom also preferred.
Ability to effectively prioritize and multi-task, acting as an intermediary between internal and external partners.
Experience working in a regulated industry / relevant M&A experience preferred.
Outstanding communication skills, soft interpersonal skills and experience influencing a range of stakeholders.
Personable, reliable, highly organized, and detail-oriented
Comfortable to work within a fast-paced, highly dynamic environment.
Recent proven track record of applying project management tools and techniques.
The minimum annual salary for this position is $230,000 and the maximum is $250,000. The salary range for performing this role outside of New York City will differ. Additionally, you will be eligible to participate in our company's equity program, plus our robust medical, dental, vision, retirement, and other benefits.
We are an equal opportunity employer and all qualified applicants will receive consideration for employment without regard to race, color, religion, sex, national origin, disability status, protected veteran status, or any other characteristic protected by law.