Quality Assurance & Control Lab Supervisor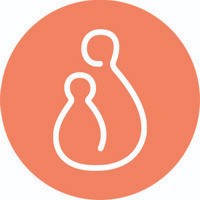 ByHeart
People & HR, Operations, Quality Assurance
United States
Posted on Wednesday, May 3, 2023
ByHeart is a fully integrated baby nutrition company dedicated to empowering parents with choice: we want all parents to feel amazing about feeding.
We build each product from the ground up: a team of pediatricians, breast milk researchers and nutrition experts at the forefront of immune, cognitive, digestive and microbiome health inform our next-to-nature approach. We hand-pick the most wholesome ingredients from partners and farms that we consider family. We take pride in what we put in and in what we keep out of each recipe. ByHeart is only the 5th FDA-registered infant formula manufacturer in the US, and the only new infant formula brand to complete its own clinical trial in over 15 years. Our formula is blended in proprietary small batch process in our owned facility in Reading, PA with rigorous quality and safety controls. Parents deserve farm-to-formula accountability. Innovation isn't easy, but we believe in a better feeding future.
With over $190M in pre-market funding, we take our investors and board members as seriously as we take our formula: they come from a vast landscape of expertise, ranging from life sciences development to consumer media and direct to consumer disruption, and more. We launched our Whole Nutrition Infant Formula in March 2022, and are advancing a pipeline of mom and baby nutrition products & markets to follow.
Please visit our site to learn more, and see some recent press on ByHeart:
NPR's Weekend All Things Considered
White House Roundtable including ByHeart with President Joe Biden
About Our Culture
A committed team is (and always has been) the fuel that propels ByHeart forward. ByHeart is comprised of world-class doctors, seasoned formula experts, dedicated blendmasters, and passionate parents. Above all, we are people who believe in no-compromise nutrition, farm to formula accountability, parent partnership and net positive impact for babies (and their parents!), meaning all families (including those of our own ByHeart team) have the very best health choices – whenever and wherever they need them.
At ByHeart, we say people are our number one priority, but we want our actions to speak louder than our words: we offer a fully comprehensive benefits package to every employee on the team, plus flexibility to achieve personal work-life balance. Join us to empower parents with the very best nutrition choices for baby – from (even before) day one.
Essential Duties & Responsibilities
The QA Supervisor is responsible for planning, organizing and directing the safe, efficient testing of all manufactured products at the facility.
· Directs and monitors contract laboratories used for product testing
· Support and assist in the writing, reviewing, updating, and training of all documentation elements of the Quality Management System and related software
· May complete quality walkthroughs of the facility to ensure necessary corrective actions are completed; may participate in regulatory and customer inspections
· Manages environmental monitoring, pest control, and calibration programs
· Perform and/or assist with root cause analysis
· Prepare and organize records as requested for internal and external audits
· Supervise product testing and disposition:
o Supervise domestic finished product testing
o Coordinate domestic product clearance
o Compare COAs for domestic raw materials to the product specification
o Report non-conforming product and investigate reasons
· Supervises lab staff:
o Support Quality/Business Management System
o Train staff for positions
o Monitor staff performance and address any deficiencies
o Monitor efficiency of operation
o Monitor HACCP program
o Monitor GMPs
o Support Health and Safety Program
· Manage sample room operations
· Purchasing of laboratory supplies and services:
o Purchase product testing services (micro, pathogen, analytical)
o Source vendors for laboratory supplies
o Backup purchasing for general office and engineering supplies
o Monitor lab supply and testing vendors
Competency & Skill Requirements
· Must be self-disciplined, a team player, and be able to handle emergency situations common to the operation.
· Must be able to maintain and display personal cleanliness and follow GMPs' as described in company guidelines.
· Must have the ability to complete written reports legibly and accurately.
· Must be able to use a computer: MS office; and other company provided software.
· Must have excellent verbal and written skills to effectively communicate across all groups.
· Must have the ability to create and adhere to effective schedules and have strong organizational skills.
· Experience including quality assurance, supervision, customer service, and regulatory knowledge (FDA/OSHA/ISO 9001). Requires skills in managing multiple tasks and in training.
Education & Experience Requirements
· Bachelor's degree in Food Science, related field or equivalent preferred. Education and experience will be substituted on a case by case bases.
Physical Requirements
· Need ability to stand, crouch and climb to perform adjustments to equipment, use ladders, and perform various types of manual labor.
Regulatory Requirements
· Adhere to all safety policies and procedures, follow CGMP's, and work in a manner consistent with all corporate and regulatory, food safety, quality and sanitation requirements
· Will comply with all applicable federal, state, and local standards for the manufacture of infant formula and other non-infant nutritional foods.
We are an equal opportunity employer and all qualified applicants will receive consideration for employment without regard to race, color, religion, sex, national origin, disability status, protected veteran status, or any other characteristic protected by law.