Sr Director of Food Safety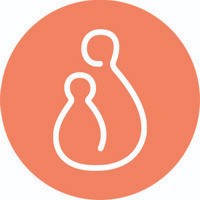 ByHeart
Austin, TX, USA · San Francisco, CA, USA
Posted on Saturday, April 29, 2023
ByHeart is a fully integrated baby nutrition company dedicated to empowering parents with choice: we want all parents to feel amazing about feeding.
We build each product from the ground up: a team of pediatricians, breast milk researchers and nutrition experts at the forefront of immune, cognitive, digestive and microbiome health inform our next-to-nature approach. We hand-pick the most wholesome ingredients from partners and farms that we consider family. We take pride in what we put in and in what we keep out of each recipe. ByHeart is only the 5th FDA-registered infant formula manufacturer in the US, and the only new infant formula brand to complete its own clinical trial in over 15 years. Our formula is blended in proprietary small batch process in our owned facility in Reading, PA with rigorous quality and safety controls. Parents deserve farm-to-formula accountability. Innovation isn't easy, but we believe in a better feeding future.
With over $190M in pre-market funding, we take our investors and board members as seriously as we take our formula: they come from a vast landscape of expertise, ranging from life sciences development to consumer media and direct to consumer disruption, and more. We launched our Whole Nutrition Infant Formula in March 2022, and are advancing a pipeline of mom and baby nutrition products & markets to follow.
Please visit our site to learn more, and see some recent press on ByHeart:
NPR's Weekend All Things Considered
White House Roundtable including ByHeart with President Joe Biden
About Our Culture
A committed team is (and always has been) the fuel that propels ByHeart forward. ByHeart is comprised of world-class doctors, seasoned formula experts, dedicated blendmasters, and passionate parents. Above all, we are people who believe in no-compromise nutrition, farm to formula accountability, parent partnership and net positive impact for babies (and their parents!), meaning all families (including those of our own ByHeart team) have the very best health choices – whenever and wherever they need them.
At ByHeart, we say people are our number one priority, but we want our actions to speak louder than our words: we offer a fully comprehensive benefits package to every employee on the team, plus flexibility to achieve personal work-life balance. Join us to empower parents with the very best nutrition choices for baby – from (even before) day one.
Role Description
Reports To: SVP of Quality
Location: Remote , NYC, PA, OR, IA
Start Date: Immediate
The Sr. Director, Food Safety will be responsible for implementation and enforcement of food safety across the organization at all manufacturing sites. This role will work closely with the quality, operation, and regulatory teams.
Role Responsibilities
Develop, implement, and enforce food safety standards, policies, and programs across the organization, including food safety training programs, standard operating procedures (SOP's) and standardized work instructions in compliance with regulations
Oversees and drives all food safety activities to ensure compliance with established laws, regulations and corporate policies and procedures
Creates and sustains ByHeart's food safety culture through food safety training, awareness campaigns, and engagement opportunities within every level of ByHeart
Utilize the principles of HACCP to identify, evaluate, and control food safety hazards in ingredients, packaging, and manufacturing.
Conduct risk assessments, identify performance gaps, and improvement opportunities
Facilitates ByHeart Corporate Food Safety Team to evaluate changes to food safety fundamentals and food safety plans
Define, analyze, and report on food safety metrics for ByHeart suppliers, manufacturing locations, and fulfillment centers to predict and control risk.
Ensure that proper maintenance and sanitation of the equipment comply with food safety requirements at all manufacturing facilities
Partner with R&D and Operations teams to mitigate food safety risks for new products, processing equipment, ingredients, or packaging formats
Define and monitor product sampling and analysis requirements to ensure food safety and quality criteria necessary for product release.
Ensure proper manufacturing procedures are followed with respect to maintenance, cleaning, and effective record keeping and in compliance with regulations
Responsible for validating all preventive controls and sanitation procedures.
Manages investigations of positive microbial results, food safety complaints, inclusive of root cause identification and corrective actions
Defines and manages contaminant management program; identifies emerging substances to shape the surveillance roadmap
Maintains and directs current understanding of regulatory requirements for food safety and sanitation
Participate in industry events focused on food safety, food protection, and novel processing technologies
Participates in food safety and sanitation audits of ByHeart facilities and suppliers
Supports all regulatory inspections, third party audits and other certifications activities
Support on recalls
Develop and audit food defense plans for manufacturing and fulfillment locations to prevent intentional adulteration of food products.
Skills & Qualifications
Bachelor's degree in food science, microbiology, toxicology or a related life science or equivalent experience in public health, environmental health, or food science. Advanced food science degree or microbiology degree is preferred.
Strong background in foreign material control, microbiology, and food related contaminants
8+ years of experience with food safety experience; infant formula or specialty dairy powders/ingredients is preferred
Practical knowledge and experience (8+ yrs.) with FDA regulations and HACCP
Experience with litigation related to food safety matters is preferred
Excellent communication skills, including oral and written
Strong interpersonal, organizational, and leadership skills
Proactive and goal/detail oriented
Demonstrated initiative and creativity
Self-motivated and passion for food safety, accurate communication of requirements, and commitment to scientific rigor
The minimum annual salary for this position is $160,000 and the maximum is $200,000. The salary range for performing this role outside of New York City will differ. Additionally, you will be eligible to participate in our company's equity program, plus our robust medical, dental, vision, retirement, and other benefits
We are an equal opportunity employer and all qualified applicants will receive consideration for employment without regard to race, color, religion, sex, national origin, disability status, protected veteran status, or any other characteristic protected by law.