Food Manufacturing Sanitation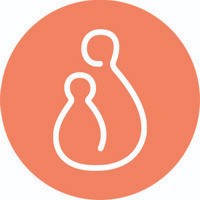 ByHeart
United States
Posted on Friday, April 14, 2023
ByHeart is a fully integrated baby nutrition company dedicated to empowering parents with choice: we want all parents to feel amazing about feeding.
We build each product from the ground up: a team of pediatricians, breast milk researchers and nutrition experts at the forefront of immune, cognitive, digestive and microbiome health inform our next-to-nature approach. We hand-pick the most wholesome ingredients from partners and farms that we consider family. We take pride in what we put in and in what we keep out of each recipe. ByHeart is only the 5th FDA-registered infant formula manufacturer in the US, and the only new infant formula brand to complete its own clinical trial in over 15 years. Our formula is blended in proprietary small batch process in our owned facility in Reading, PA with rigorous quality and safety controls. Parents deserve farm-to-formula accountability. Innovation isn't easy, but we believe in a better feeding future.
With over $190M in pre-market funding, we take our investors and board members as seriously as we take our formula: they come from a vast landscape of expertise, ranging from life sciences development to consumer media and direct to consumer disruption, and more. We launched our Whole Nutrition Infant Formula in March 2022, and are advancing a pipeline of mom and baby nutrition products & markets to follow.
Please visit our site to learn more, and see some recent press on ByHeart:
NPR's Weekend All Things Considered
White House Roundtable including ByHeart with President Joe Biden
About Our Culture
A committed team is (and always has been) the fuel that propels ByHeart forward. ByHeart is comprised of world-class doctors, seasoned formula experts, dedicated blendmasters, and passionate parents. Above all, we are people who believe in no-compromise nutrition, farm to formula accountability, parent partnership and net positive impact for babies (and their parents!), meaning all families (including those of our own ByHeart team) have the very best health choices – whenever and wherever they need them.
At ByHeart, we say people are our number one priority, but we want our actions to speak louder than our words: we offer a fully comprehensive benefits package to every employee on the team, plus flexibility to achieve personal work-life balance. Join us to empower parents with the very best nutrition choices for baby – from (even before) day one.
Role Description
The Sanitation Operator is focused on daily sanitation tasks outlined in the master sanitation schedule and monitors sanitation activities for completion.
Reports To: Sanitation Manager
Location: Allerton, Iowa
Start Date: ASAP
Role Responsibilities
Perform sanitation activities as outlined in the master sanitation schedule.
Work as directed by the Production Manager for additional shift sanitation support.
Monitor sanitation supplies to ensure inventory is maintained
Monitor sanitation logs and alert Managers if logs are incomplete.
Support Production Operators where needed during CIP and scheduled cleaning.
Completing logs for cleaning, sanitation, materials transactions, and records as required in SOPs.
General cleaning of the facility and performing sanitation functions per procedure or as directed.
Operating a forklift for material movement as required for position.
Perform other sanitation duties as directed by Sanitation Manager.
Skills & Qualifications
High School Degree or Equivalent
Certification in Sanitation preferred
Must be self-disciplined, a team player, and be able to handle emergency situations common to the operation. Must be able to maintain and display personal cleanliness and follow GMPs' as described in company guidelines. Must be able to write clearly and in an organized fashion.
Demonstrated ability to understand and follow sanitation procedures, chemical concentrations, and chemical safety procedures.
This job requires the employee to be able to handle chemical storage containers utilizing lift equipment.
Shift Schedule
Operators 12-hour shifts (5am to 5pm or 5pm to 5am).Weekend availability is required for the position.
We are an equal opportunity employer and all qualified applicants will receive consideration for employment without regard to race, color, religion, sex, national origin, disability status, protected veteran status, or any other characteristic protected by law.